Respected Experts
,
I humble Request Everyone For Support Me To Recovery Each Data From My Nokia 206 . I Dont Know How Its Dead But I Am Shocked Too . I Just Keep My Mobile After Talk Someone And Its Goes Itself To Dead , " I Thought My Mobile Did Suicide " . Please Help Me Experts , Is There Any Possibility To Recover Data From Any Box For Supporting Nokia : Model Nokia 206 ....
Its Totally Weird Without Any Contacts Data To Call Someone And Receiving Call From others . Looks Like Husband And Wife Talking First Time In Life
Please Experts , Show me Some Way To Recover My DAta Soon !!!!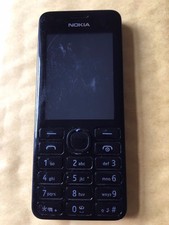 With Best Regards